This year, the Swedish Mining Innovation Program Day was held at Vinnova's office in Stockholm. 23 of our ongoing projects presented their work at the event where they talked about goals of the project, project plan, project results, dessemination and the next steps.
---
"-We had a very intense day with ongoing projects presenting their results so far, some closer to implementation and delivering impact, some earlier in the development phase. It was exciting to see that our program's projects are leading to very positive impacts on the Swedish mining and metals sector, as well as for society at large".
Lawrence Hooey, Technology and Innovation Manager, Swedish Mining Innovation.
---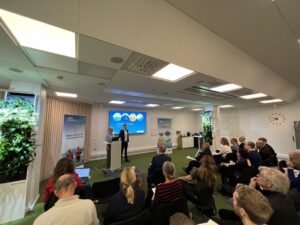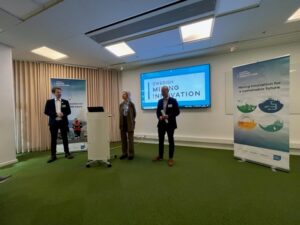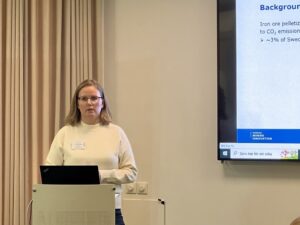 If you were unable to attend the event, you can take part in their project presentations here:
Strategic project presentations
Pre-study presentations
Full scale & Pilot presentations
Automated Planning and Coordination of Autonomous Haulers in Underground Mines
Presenter: Henrik Andreasson, Örebro University.
G-Drones
Presenter: Akshit Saradagi, Luleå University of Technology.
Metals4U+: Mineral raw materials for a green and digital future
Presenter: Stefan Sädbom, Bergskraft.
Destressing strategies for mining under highly stressed conditions in the deep mines of Sweden
Presenter: Ping Zhang, Luleå University of Technology.
Safe Remote Drilling through Predictive Modeling of Hydraulic Hoses
Presenter: Yuxuan Yang, Örebro University.
Impacts of mining dust deposition on forest biodiversity and ecosystem services (MINEDUST)
Presenter: Jörgen Sjögren, Sveriges Lantbruksuniversitetet.
A road map for attractive, inclusive and safe mine work
Presenters: Jan Johansson & Erik Lund, Luleå University of Technology.
Semi-automated Dismantling System for Battery Metal Recovery and Recycling
Presenter: Eduard Marti Bigorra, Northvolt Revolt.
Fossil-free combustion in grate-kiln pelletizing plants using co-jet burner
Presenter: Sofia Larsson, Luleå University of Technology.
Reduced environmental impact and promote safety during blasting RENIS
Presenter: Nikolaos Petropoulus, Luleå University of Technology.
Transforming mining residues to valuable products Stage II
Presenter: Hesham Ahmed, Luleå University of Technology.
Sustainable and innovative exploration and exploitation of Swedish lithium ores
Presenter: Karin Högdahl, Uppsala University.
Non-toxic leaching and recovery of gold using thiosulfate based lixviant and Selmext metal separation technology
Presenter: Johan Berg, Chromafora.