– Innovation Idea Competition
Här är våra tio jurymedlemmar som kommer lyssna till och bedöma de åtta pitchande idéerna på onsdag:
Matz Sandström, Project Manager at Swedish Mining Innovation (Chairman of the jury)
Hanna Junttila, Business Development Manager, EIT Raw Materials Finland
Susanne Rostmark, Senior Project Manager Market and Technology, LKAB
Katarina Öquist, Underground division, Epiroc Rock Drills AB
Tobias Kampmann, Programme Manager, Vinnova
Emma Grönberg, Environmental manager, Kaunis Iron
Anders Sand, Research Manager, Boliden Mines
Elin Ajax, US Lead Industrials and Mining, Business Sweden USA
Charlotte Odenberger, Sustainability and tailings area manager, Zinkgruvan Mining AB
Chih-Ting Lo,  President, EELO Solutions, Canada

Matz Sandström
Matz Sandström, projektledare och juryordförande har varit med i Innovationstävlingen i många år. Den 15 mars 2023 kommer vår jury att lyssna på och bedöma de åtta pitchande idéerna som har gått vidare till nästa steg i vår Innovationsidétävling. Vinnaren tillkännages den 23 mars och får 600 000 kronor för att ta sin idé till nästa steg.
"-I am very pleased to inform you that we have expanded our jury with international members to increase the opportunity for the winners to reach an international market".  This is a unique opportunity to reach the customers of the future directly. In many cases, the winners of previous years quickly entered the international market, Matz says.
---
-"Innovation and collaboration are necessary to leapfrog the mining industry in meeting our environmental, social, and governance (ESG) objectives and delivering critical minerals and metals. I'm excited to be part of the jury and hope to make connections with leading innovators for global applications.", Chih-Ting Lo, President of EELO Solutions in Canada.
---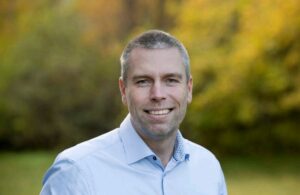 Niclas Dahlström
"-Det kommer bli superspännande att lyssna till de åtta pitcha sina idéer och även höra Ida Rehnström från Flasheye tillsammans med Dariusz Kominiak (FieldRobotiX), en av de två vinnarna från förra året, berätta om sin resa sedan förra året. Ser fram emot en engergifull dag."
Varmt välkomna!