-Innovation Idea Competition 2023
Here are our ten jury members that will listen to and assess the eight pitching ideas on Wednesday:
Matz Sandström, Project Manager at Swedish Mining Innovation (Chairman of the jury)
Hanna Junttila, Business Development Manager, EIT Raw Materials Finland
Susanne Rostmark, Senior Project Manager Market and Technology, LKAB
Katarina Öquist, Underground division, Epiroc Rock Drills AB
Tobias Kampmann, Programme Manager, Vinnova
Emma Grönberg, Environmental manager, Kaunis Iron
Anders Sand, Research Manager, Boliden Mines
Elin Ajax, US Lead Industrials and Mining, Business Sweden USA
Charlotte Odenberger, Sustainability and tailings area manager, Zinkgruvan Mining AB
Chih-Ting Lo,  President, EELO Solutions, Canada

Matz Sandström
Matz Sandström, Project Manager and Chairman of the jury has been involved in the Innovation Competition for many years. On March 15 2023, our jury will listen to and assess the eight pitching ideas that has advanced to the next step in our Innovation Idea Competition. The winner will be announced on March 23 and will receive SEK 600,000 to take their idea to the next step.
"-I am very pleased to inform you that we have expanded our jury with international members to increase the opportunity for the winners to reach an international market".  This is a unique opportunity to reach the customers of the future directly. In many cases, the winners of previous years quickly entered the international market, Matz says.
---
-"Innovation and collaboration are necessary to leapfrog the mining industry in meeting our environmental, social, and governance (ESG) objectives and delivering critical minerals and metals. I'm excited to be part of the jury and hope to make connections with leading innovators for global applications.", Chih-Ting Lo, President of EELO Solutions in Canada.
---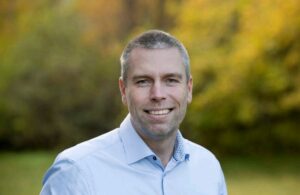 Niclas Dahlström
It's the seventh year that Niclas Dahlström is project managing and moderates the event. 
-It will be super exciting to listen to the eight pitch their ideas and also hear Ida Rehnström from Flasheye together with Dariusz Kominiak (FieldRobotiX), one of the two winning ideas from last year, talk about her journey since last year. Looking forward to a day full of energy.
Most welcome!"