Interview with Lotta Sartz, projekt manager at Swedish Mining Innovation Bergslagen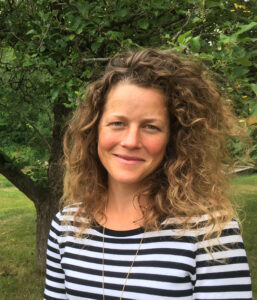 Hi Lotta, you are the project manager for the event AI in mining workshop in Örebro in February 14th. Can you tell us about the themes for the workshop.
-This year we have two major themes, one being safety around autonomous vehicles in underground mines, perception, and navigation in low visibility as well as challenges when you have man and machine operating in the same space. The data driven decision making, where you use data to determine an optimal course of action, considering all relevant factors, has great opportunities to better reach sustainability goals, decreased energy use, increased productivity, decreased resource demand, and not at least increase the safety in the mine.
-The other theme is more general on how we can increase the use of AI and visualization in the mining industry. The twin transition, how we can use digital technologies to support green transition, concerns all and is about to change all parts of society, from transports, to health, to education and not at least to our industries. How can we make this go faster? To be implemented in the whole mine and get everyone onboard.
What do we need to do to stay competitive?
-Access to competence is a key factor, we need both people with general digital skills, for example within cybersecurity, an area becoming increasingly important, but also people with excellence in digital competence. Also, we need to be better at skills development for our existing working force, to add digital competence to their branch specific competence.
-Moreover, engaging all workers in the mine and transfer and include the skills they have into digital knowledge can also be a challenge. How to trust and embrace, wanting to be a part of, the new technology and the decisions made from it.
-Lastly, we need to be brave enough to test in relevant environments, try new ways of doing things, and see if it flies. Can we be better at including and encouraging all people working in the mine, as a mechanic, construction worker, geologist or electrician, to try and test various digital tools and let them develop their own new ways of working? A lust filled, creative environment where new innovative solutions can take form and where the digital skills development is not seen as something you only need to learn but something you want to learn.
Curious? Participate on site in Örebro University or register for the digital event here
When: February 14 13:00-15:00
Where: Örebro University and online
There will be two panel discussions and presentations from Swedish and international companies and researchers on their current advancements, activities and possibilities related to AI. The panel discussions will be around (i) autonomous vehicles, low visibility, safety, man and machine in the same space etc., and (ii) how we can increase the use of visualization, digitalization, and AI in the mining industry.
---
Program
Time
13:00 Welcome and introduction on AI and mining
Lotta Sartz & Charlotte Andersson, Swedish Mining Innovation
Franziska Klügl, Örebro University
13:10 Company presentations
VR at Epiroc – Bengt Parkedal, Epiroc Industrial Design
International outlook – John Swift, Epiroc Chile & Argentina
13:40 Visual LIFT – visualization for demonstration and communication
Peter Westerdahl, Linköping University/Visualiseringscenter C
13:50 Panel discussion 1 – tech and safety perspective
Ola Petersson, Epiroc
Madeleine Martinsen, Mälardalen University
Martin Magnusson, Örebro University
Anton Koval, Luleå University of Technology
14:10 The Swedish mining industry and labor market statistics
Marie Brodin, Örebro University
14:20 SimStad – digital twins and AI for cities
Erik Telldén, Linköping University
14:30 Panel discussion 2 – user and society perspective
Peter Westerdahl, Linköping University
Johan Cedermark
Andrey Kiselev, Örebro University
Monika Andersson, Zinkgruvan Mining
14:50 Summary, discussions, questions
15:00 End
---
Register for the digital event here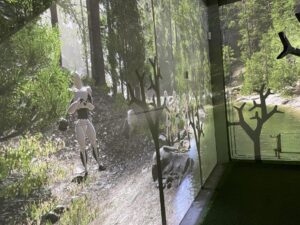 Fotograf: Jesper Eriksson